Overview
Ready to design and build sustainable projects that consider the environment, the community and future generations?
If you would like to see your classroom ideas become reality in full 1:1 scale, then this could be the degree for you!
Unlock the door to your future career with UPIC's Foundation in Arts, Architecture & Design.
Page section
Location: UPIC at the University of Plymouth
Intake: September and January
Modules
Academic Writing
Interactive Learning Skills and Communication
Principles of ICT
Design Culture
Practical Design Skills
Architect
Interior Designer
Landscape Architect
Product Designer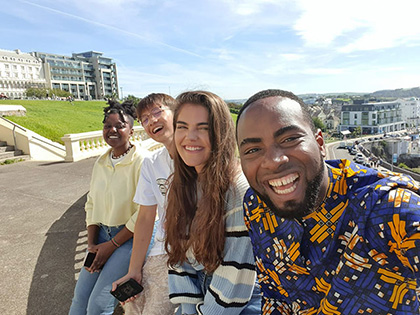 Why we chose UPIC
Hear from our students about what helped them choose Plymouth, and what is so special about their experiences as a student at UPIC.