Overview
Looking to further develop your understanding of biological, cognitive, social, and developmental psychology?
You will be ready for advanced professional training in psychology once you successfully complete our one semester Pre-masters programme.
The MSc Psychology is designed to confer Graduate Basis for Chartered Membership (GBC) with the British Psychological Society (BPS). GBC is the form of professional accreditation that is required for many careers that you will be qualified to specialise in.
Page section
Location: UPIC at the University of Plymouth
Intake: January and May
Modules
Critical Thinking for Postgraduate Study
Interactive Learning Skills and Communication for Postgraduate Study
Research Methods for Postgraduate Study
Full Programme Specification (PDF)
Counselling Psychology
Forensic Psychology
Organisational Psychology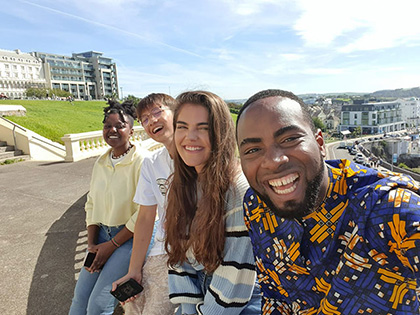 Why we chose UPIC
Hear from our students about what helped them choose Plymouth, and what is so special about their experiences as a student at UPIC.