Why are work placements so important?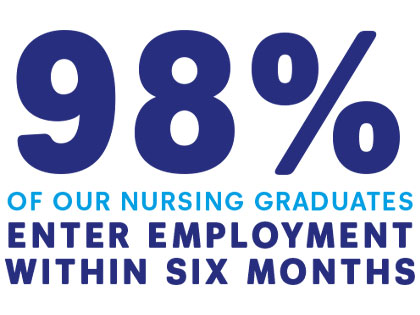 Building Your Confidence in the Saving Lives
Whichever Health and Human Science Foundation course you choose, you'll want to finish your degree and have full confidence in your ability to save lives and help people recover. It is for this reason that all University of Plymouth students spend a significant number of hours gaining experience in real-life work placements. By doing this, you'll get plenty of practical, hands-on experience throughout your degree and be fully prepared to care for patients.
Improve Your Employability Status
As well as gaining hands-on experience, you'll also be building your network of contacts in the industry, coming face-to-face with the people who are likely to hire you post-graduation. With all of our students undertaking a wide range of work placements, it is no surprise that our employment rates are outstanding. For example, in the Nursing disciplines, 98% of our students are employed or in further study within 6 months of graduating.
Work Placement Costs
Before starting your course, it is important that you are aware of additional costs that may be encountered during your work placements. These costs are similar to most programmes throughout the UK – please speak to Student Services for 2023-2024 guideline costs.