Overview
Kick-start your career in publishing with an MA that will train you to create original publications using specialist software. Develop vital editorial and marketing skills, and network with industry professionals at London Book Fair and learn to create original publications using specialist software.
After successfully completing our one-semester Pre-masters, you will develop strong editorial and marketing skills as University of Plymouth student. This unique postgraduate degree encapsulates three key creative industries: illustration, graphic design and publishing.
Working in a mixed studio environment supported by tutorials, lectures, and workshops delivered by experienced staff and visiting professionals, you will enhance your practice, boosting your career prospects and employability.
Page section
Location: UPIC at the University of Plymouth
Intake: January and May
Modules
Critical Thinking for Postgraduate Study
Interactive Learning Skills and Communication for Postgraduate Study
Research Methods for Postgraduate Study
Graduates have gone on to work for HarperCollins and Macmillan Publishers.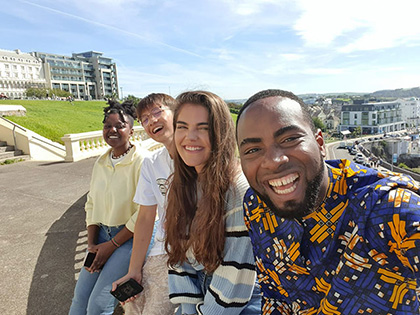 Why we chose UPIC
Hear from our students about what helped them choose Plymouth, and what is so special about their experiences as a student at UPIC.