Overview
Are you a future tourism and hospitality industry leader? Enter this fast-paced global sector with a postgraduate degree accredited by the Tourism Management Institute, and benefit from our strong industry partnerships and managerial focus.
Page section
Location: UPIC at the University of Plymouth
Intake: January and May
Modules
Critical Thinking for Postgraduate Study
Interactive Learning Skills and Communication for Postgraduate Study
Research Methods for Postgraduate Study
Previous university students have completed placements with organisations such as Hilton Worldwide, Royal Caribbean Cruises, and Starwood Hotels & Resorts
Events Manager
Events & Operations Coordinator
Production Coordinator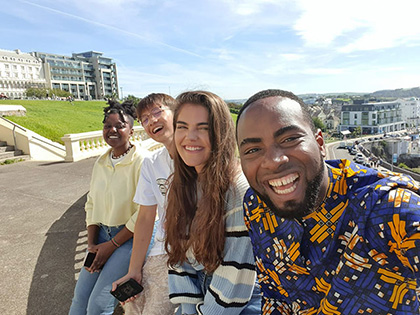 Why we chose UPIC
Hear from our students about what helped them choose Plymouth, and what is so special about their experiences as a student at UPIC.