Overview
Ready to advance your skills to become an expert Engineer?
After completing our one semester Pre-masters programme, you will be able to boost your employability by learning to communicate effectively, manage projects and work in professional teams.
You will design and create the structures that provide shelter, clean water, sanitation, transportation, energy production, security and protection from natural and digital hazards.
Page section
Location: UPIC at the University of Plymouth
Intake: September, January and June
Modules
Critical Thinking for Postgraduate Study
Interactive Learning Skills and Communication for Postgraduate Study
Research Methods for Postgraduate Study
Full Programme Specification (PDF)
Biomedical Engineering
Civil Engineering
Electrical Engineering
Mechanical Engineering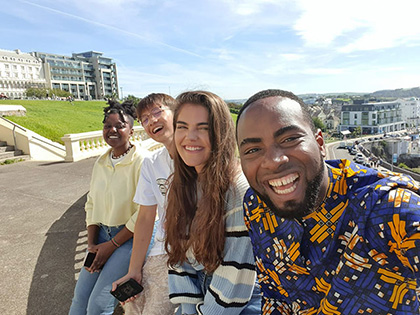 Why we chose UPIC
Hear from our students about what helped them choose Plymouth, and what is so special about their experiences as a student at UPIC.