Overview
Have you always had a talent for working with numbers?
Exploring the beauty of mathematics trains you to think systematically and creatively. Once you complete our Foundation in Mathematics, you will be ready to further advance your knowledge of calculus, linear algebra, numerical methods, pure mathematics, and probability.
As a University of Plymouth student, you will choose specialist modules as part of a flexible degree programme; gaining a multitude of transferable skills alongside the option of a placement year.
Page section
Location: UPIC at the University of Plymouth
Intake: September and  January
Semester 1
ILS1AND3 – Interactive Learning Skills and Communication: You will develop your academic communication skills and use of digital technology for higher education.
BUS107 – Principles of ICT
SCI101 – Numerical Techniques 1
SCI115 – Physics 1
Semester 2
BUS105 – Business Studies
SCI103 – Numerical Techniques 3
SCI130 – Research and Referencing
SCI131 – Programming Techniques
Account
Banker
Insurance Consultant
Investment Associate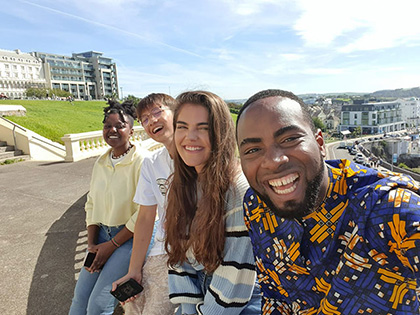 Why we chose UPIC
Hear from our students about what helped them choose Plymouth, and what is so special about their experiences as a student at UPIC.