Overview
Ready to lay the foundations for a successful career in construction?
After completing the Foundation programme, you will go on to develop a specialist understanding of project management or building regulation through a combination of lectures, field trips and site visits.
Earn a degree accredited by the Chartered Institute of Building (CIOB) and Chartered Association of Building Engineers (CABE).
Page section
Semester 1
ILS1AND3 – Interactive Learning Skills and Communication
SCI101 – Numerical Techniques 1
SCI115 – Physics
BUS107 – Principles of ICT
Semester 2
BUS105 – Business Studies: You will explore the fundamentals of business, including globalisation; ethics and sustainability; operations, marketing and HR; strategy, leadership and management.
SCI102 – Numerical Techniques 2
SCI125 – Chemistry
SCI130 – Research and Referencing
Architectural technologist
Building control surveyor
Construction manager
Estimator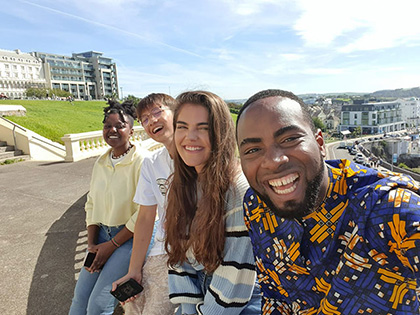 Why we chose UPIC
Hear from our students about what helped them choose Plymouth, and what is so special about their experiences as a student at UPIC.