Overview
Ready to break into the world of business? Or perhaps you're looking to enhance your skills for a promotion?
Whether your goal is to become part of the next generation of entrepreneurs, broaden your knowledge of financial strategies, or pursue a new business discipline in order to progress your career, our one-semester Pre-masters will provide you with the skills you need to succeed.
Strong Business Partnerships
As a student at University of Plymouth, you will have the chance to benefit from unique opportunities with business partners:
Santander
Southwest and Plymouth Chamber of Commerce
Plymouth Science Park
Industry-standard Facilities
The 'Bloomberg Lab' at Plymouth Business School brings real-world experience into the classroom, granting access to the same information used by leading banks, corporations and government agencies. This will help to develop your analytical skills and help you gain the competitive edge needed in today's market.
After just one semester, you will progress onto your Masters degree at University of Plymouth, and a year later you will graduate with a globally recognised qualification.
Page section
Location: UPIC at the University of Plymouth
Intake: September, January and May
Modules
Critical Thinking for Postgraduate Study
Interactive Learning Skills and Communication for Postgraduate Study
Research Methods for Postgraduate Study
Full Programme Specification (PDF)
Financial Manager
Management Consultant
Operations Manager
Project Manager
Student Success
Nadine Mashingaidze studied at UPIC before progressing to the University of Plymouth to complete BSc (Hons) Business Management (Leadership and HR) and later graduate with MA Human Resource Management. She now works as HR Manager at GA Solicitors in Plymouth, and in January 2022 won a BAME award for being an inspiration in the community.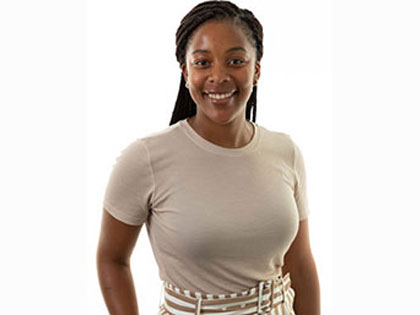 "After completing my Bachelors, I decided to also study my Masters with the University of Plymouth as the HR course is accredited by the CIPD at Level 7, and I am recognised as an associate member.
With my degree, I thought I could only stay in a specific field, but I was able to branch out, receive career guidance and understand that I don't have to be so confined when looking for a job."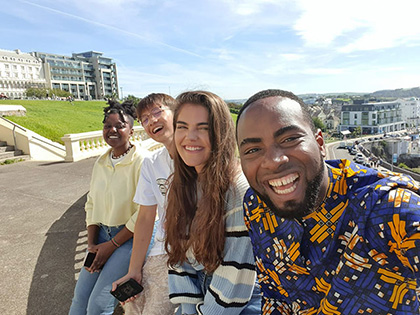 Why we chose UPIC
Hear from our students about what helped them choose Plymouth, and what is so special about their experiences as a student at UPIC.