Overview
Launch your career in IT with cutting-edge training in data analytics, computing and business strategy.
After completing our one-semester Pre-masters, you will learn how to master sophisticated analytic techniques as part of your postgraduate degree at University of Plymouth.
You will gain lots of experience using professional software, such as: Python and SQL.
Page section
Location: UPIC at the University of Plymouth
Intake: September, January and May
Modules
Critical Thinking for Postgraduate Study
Interactive Learning Skills and Communication for Postgraduate Study
Research Methods for Postgraduate Study
Full Programme Specification (PDF)
Graduates have progressed to work for Microsoft and IBM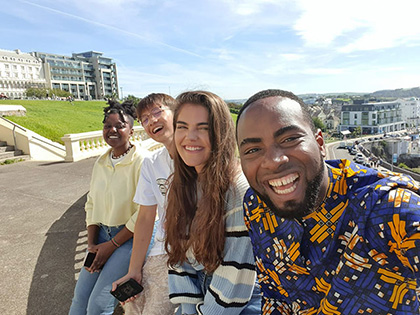 Why we chose UPIC
Hear from our students about what helped them choose Plymouth, and what is so special about their experiences as a student at UPIC.